Custom Stainless steel Statue


Sino Sculpture Foundry has focused on high-quality stainless steel statues for more than 15 years, we work with world-famous artists, sculptors, designers to realize the stainless steel statue craft in different requirements, The statue can be produced within casting stainless steel, or precision hand-forging stainless steel method.



Stainless Steel statue artwork custom for Sculptor Studio WPB Tsinghua University

Art statue in casting stainless steel © Sino Sculpture Group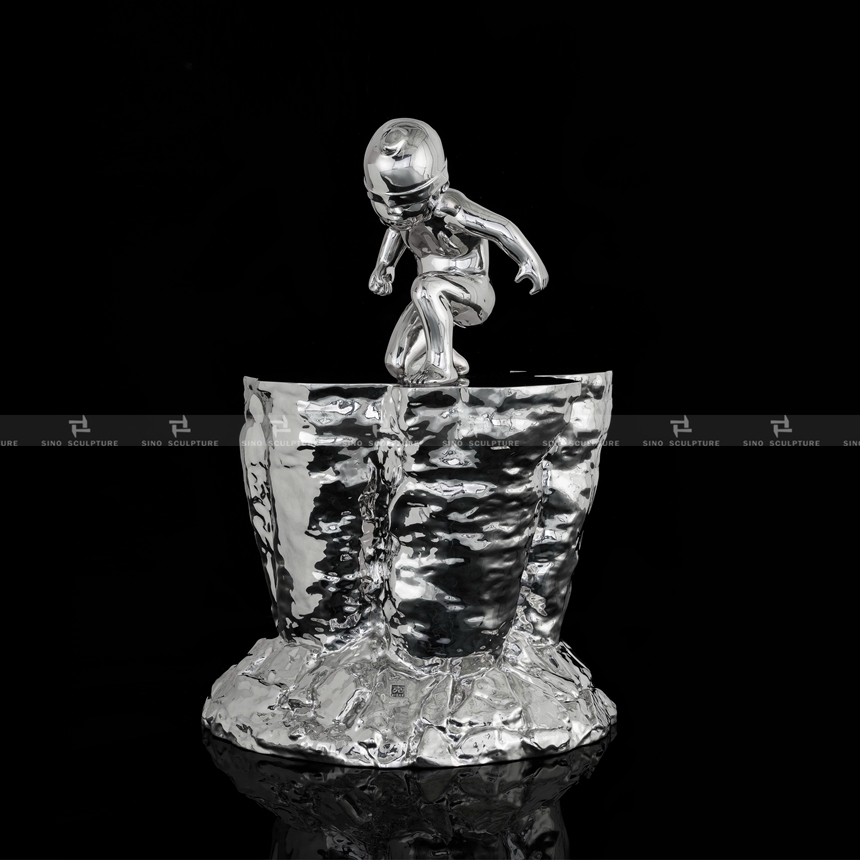 Art statue customized from Sculptor Studio XK


We are using 3D Printing or precision lose wax casting to realize the stainless steel statue perfectly.


3 D Print to realize that stainless steel statue artwork by Sino Sculpture Foundry.

Available Material and Finishing

Stainless steel Grade: 316 L Stainless steel, 304 Stainless steel

Texture finish: Mirror polish, Matt, color lacquered, varnished, shiny galvanized, gild, golden leaf coated, etc.



Digital 3D Model to analyze data-optimized the model By
Sino Sculpture Group Beijing Office Building and Foundry

Beijing Sino Sculpture Co., Ltd is a stainless steel statue, sculpture stainless steel manufacturer from China, we have our own stainless steel statue factory. Our manufacturing team had more than 15 years of metal statue processing experience, take part in more than 100 projects all over the world.



Stainless steel statues are more and more popular and are used in many places. Stainless steel statues are very common in scenic spots, parks, and squares. In these places, you will see various styles of stainless steel statues. product.


The stainless steel statue is a modeling culture with stereoscopic art as the carrier. The statue produced by the stainless steel statue manufacturer is one of many arts, and the stainless steel statue has artistic characteristics. The stainless steel statue creates a visual and tactile artistic image with a certain space, reflects life, and expresses the artist's aesthetic and aesthetic ideals.
Why do people like stainless steel today, mainly because stainless steel has many advantages, its color is silvery white and shiny. According to the needs of different colors of sculptures, car paint is generally not the color of stainless steel. Silvery white gives a high taste. The color of the sculptures is bright, beautiful, and dazzling. Therefore, regardless of the color or not, every stainless steel statue has its characteristics.

The living standards of people in today's society are constantly improving. People have now started to pursue spiritual satisfaction. With the increasing number of high-rise buildings in the city, people began to realize that this modern city lacks cultural connotation. Stainless steel statues have slowly entered people's vision.