Sino Sculpture Group Foundry has rice experienced at stainless steel artwork ,art sculpture fabrication. We worked with well know artist /sculptor and owner for many years .our quality of stainless steel art sculpture can be fully stratify to client . Precision hands forge stainless steel art sculpture, and casting stainless steel art sculptures.
Small art Statue , Mirror polished stainless steel, customized from Sculptor WPB Studio
Stainless steel Grade:
316 L Stainless steel, 304 Stainless steel
Texture finish:
Mirror polish, Matt, color lacquered, varnished, shinny galvanize, gild, golden leaf coated etc .
Sino Sculpture Foundry in Beijing China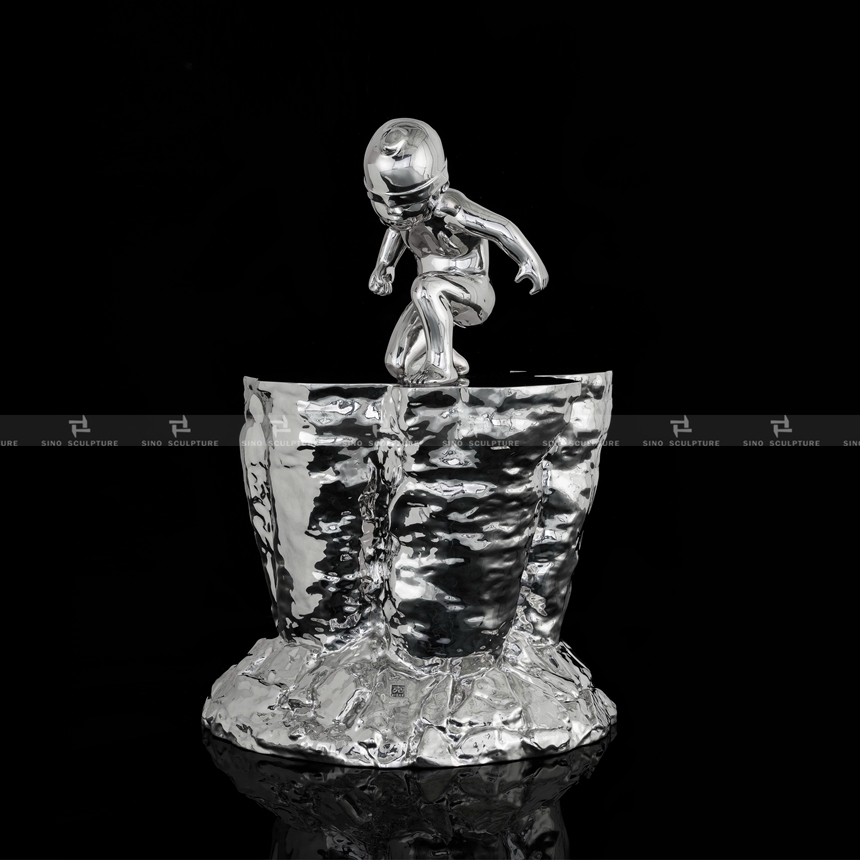 Stainless steel art statue from XK Sculptor Studio
The combination of the artist's creation and stainless steel material often creates art works that are striking. The contemporary stainless steel sculpture art is based on the extension of the artist's living experience and spiritual materialization. It is a combination of tradition and contemporary, east and west. Personal judgment and choice in the collision and integration of cultures.
Some art statue done By Sino Sculpture
The artists create a dappled mirror image of the artwork and the space through the artwork between the virtual and real, aggregation, black and white, and smooth and rough of the space, and present different interpretation spaces and interpretations to viewers with different cultural experiences through imagery and abstraction.
Some art statue done By Sino Sculpture
The artist's spiritual experience and spiritual creation are integrated into the stainless steel sculpture art, which gives the stainless steel sculpture an emotional temperature and a humanistic atmosphere.
Some art statue done By Sino Sculpture
Sino Sculpture Group Co.,Ltd is a stainless steel art, stainless steel artwork manufacturer from China, we have our own stainless steel art foundry Our manufacturing team had more than 15 years metal sculpture processing experience, take part in more than 100 projects over the world.