Bronze art sculpture foundry,casting bronze sculpture,China
Basic Information of This Sculpture

Art Sculpture No. & Name
fine bronze culpture
Dimension (Height x Width x Depth)
H 1.05m
3.5 Feet in Height
Material
Artwork Surface treatment
Mirror polishing
Lacquer coated
Matte
Electroplate
Brushed
Hairline
Patina
O
Artwork Finished Time
2010
Installation Location
Beijing,

China

This bronze art sculpture called The ark which created by contemporary artist Chen Wenling. Size:88×105× 90 cm,
The material is Silicon bronze and the craftsmanship is precision art casting. The lost wax casting process, sculpture artworks created by CLAY MOLD, fiberglass model production, wax mold molding, wax mold refining, Lose wax casting, welding, polishing, trachoma repair, polishing,patina, and other processes, perfectly realize the artist's artwork.
The Artist (Sculptor) is very researched in contemporary sculpture art, participating in large-scale contemporary art sculpture exhibitions at home and abroad. Like the Sculpture by the Sea from Australia etc. His main works are bronze art sculpture, Stainless steel art sculpture he is very satisfied with the completion and craftsmanship of this work. This art sculpture is currently in the China Contemporary Sculpture Museum.

Information more:


1. Sculptor information from Art net
Chen Wenling is a contemporary Chinese Neo-Realist artist. Through a variety of surreal, often grotesque sculptures—most often executed in a bright monochrome red—he examines the rapid rise of consumerism in modern-day China and the fraught relationship with its more austere Communist past.

2. Sculpture by the sea information from Wikipedia.
The Sculpture by the Sea exhibition in Sydney and Perth is Australia's largest annual outdoor sculpture exhibition. This exhibition was initiated in 1997, at Bondi Beach and it featured sculptures by both Australian and overseas artists. In 2005, a companion event was established at Cottesloe Beach in Western Australia featuring over 70 artists.[1] In 2009 it was announced that Aarhus in Denmark would host the first Sculpture by the Sea exhibition outside of Australia.[2]
This exhibition is held annually during spring in Australia, from late October to early November for three weeks. Over 100 local, interstate and international artists participate every year.[3] Sculpture by the Sea is incredibly popular and draws considerable crowds. In 2014 Waverley Council estimated that between 450,000 and 500,000 people would visit the sculptures during their exhibition in Sydney.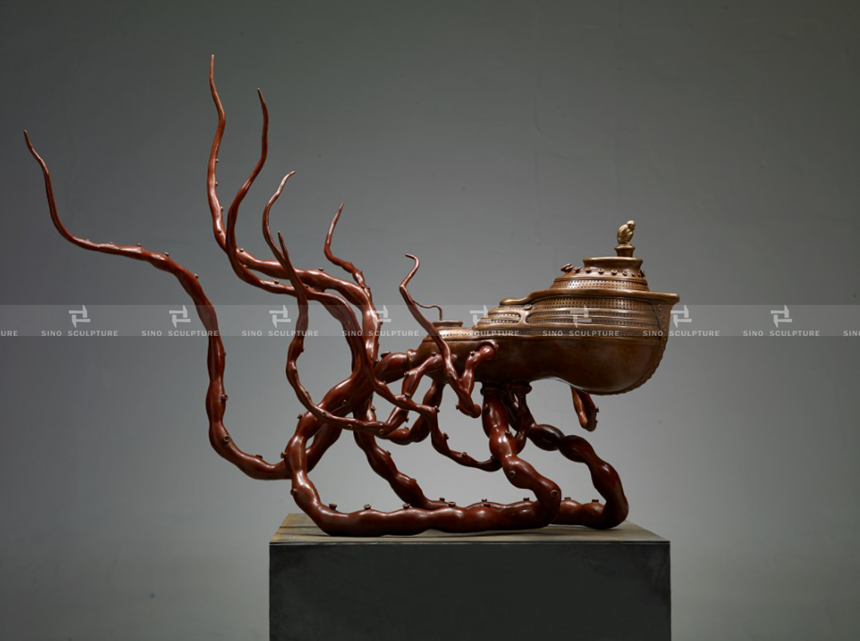 Hot tags: Bronze art sculpture, casting bronze art sculpture, casting stainless steel art sculpture, casting bronze sculpture foundry, cast bronze statue factory China, casting bronze sculpture, casting bronze sculpture factory, casting bronze sculpture manufacturer Cast aluminum sculpture Beijing foundry, casting aluminum sculpture artwork pieces, lost wax/sand aluminum contemporary sculpture artwork.