Bronze contemporary sculpture, Bronze Painted Red sculpture
Basic Information of This Sculpture

Art Sculpture No. & Name
Smilling Red Boy culpture
Dimension (Height x Width x Depth)
H 0.29m
0.11 Feet in Height
Material
Artwork Surface treatment
Mirror polishing
Lacquer coated
Matte
Electroplate
Brushed
Hairline
Patina
O
Artwork Finished Time
2010
Installation Location
Beijing,

China
Chen Wen Ling
The Waking of Insects,
Material:Bronze Painted Red
Size : 29 x 8 x 10cm
Singapore Contemporary Art Museum


This piece of the bronze contemporary sculpture is created by Sculptor/Artist Mr. Chen Wenling,
Little Red Man sculpture is one of his masterpieces. Embodying the carefree and liberated childhood of the children that he encountered in his hometown of Anxi, the Red Memory series is evocative and nostalgic. Creating this series in retrospect when recalling his happy childhood years, these sculptures were a commentary on the possible laid-back manner of addressing life instead of the pursuit of materialism and conspicuous consumption.

SINO SCULPTURE is an intelligent manufacturer of metal art recognized by Mr. Chen. It is perfect for precision casting through the loss wax casting method: 1: 1 Scale mold, Wax mold fixing, and precision repairing, casting, welding and polishing, and red spray paint. The perfect realization of this bronze contemporary sculpture.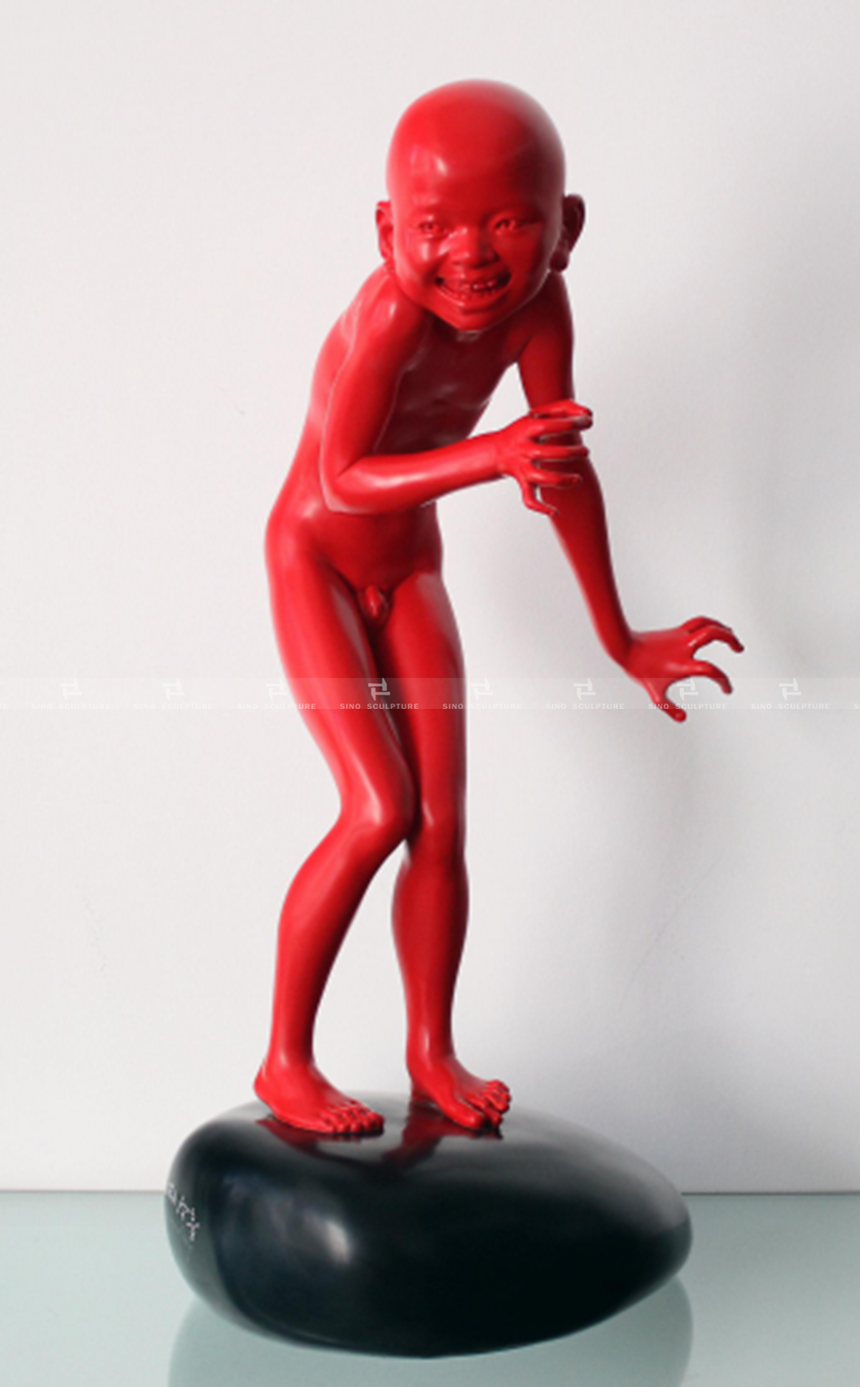 Hot tags: Bronze Contemporary Art Sculpture, Large Morden Art Sculpture Fabrication, casting bronze contemporary sculpture, modern bronze casting sculpture, bronze sculpture, bronze cast figure sculpture, bronze figure statue, public bronze art projects, human art sculpture, patina bronze statue, Chinese bronze sculpture foundry, bronze casting artwork fabricator.